Hi followers, apparently we are emerging from COVID.
Personally I don't believe it and I'm continuing to do all I can to keep safe. I'd love to go on a plane where its warm, go to the pub for a tipple but NO. Thats far too risky, for me anyway.
Now the good news.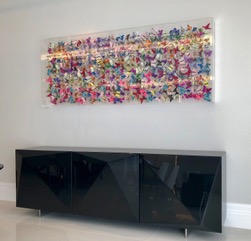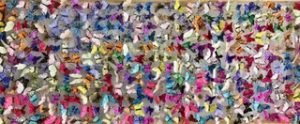 I've just completed this wonderful commission.
It was a monster, weighing in at 50kg and measuring 2metres long. And apart from my bragging rights in bringing it to your attention, there's a story plus a lesson to learn but I'll keep it short.
I was commissioned by a lovely couple to build this piece for the wife's 40th birthday. Given a relatively free hand both with colours and layout, I was able to employ my own creativity.
The size of the box made it hard but not impossible to handle and manoevre in my relatively small workspace.
PREPARATION IN THE WORKSHOP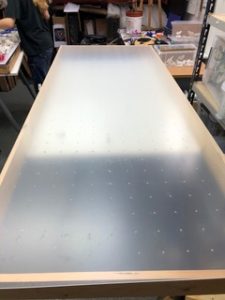 Part of my contract was to fit the work & on the day I arrive with VAN & 2 helpers to fix the piece in pride of place. The box was carefully set aside to assess the fixing process and only then did I discover that the selected position was a cavity wall made of plasterboard.
I was terrified at the thought placing a 50kg box on the wall in this beautiful home by what I saw as a potential for disaster. Not to bore you with the detail, but I wasn't confident and called in a specialist. The box had to be returned to my studio for storage and I returned 3 days later as did the box for what I hoped was the final fix. It was !
It was a great outcome in a beautiful location and a satisfied customer, Here's their final comment I received this morning. "Thank you. I have paid the balance. We are delighted with the end result – we came downstairs at 3:15am last night to take another look at it! Thanks again."
The moral. If agreeing to fix "CHECK THE CONSTRUCTION OF THE WALL". I could have avoided a couple of sleepless nights and much stress had I done just that.
All happy now.
Michael July 2020