Preparing a number of works for the Affordable Art fair Battersea was my focus and that was achieved with time to spare. The two new designs, the small heart-shaped and 500 x 500mm aquatic project were on display when I arrived at Battersea and looked tremendous. I'm waiting for the lowdown from Lilford Gallery to find get a reaction and what sold (I know of at least one sale). The winner of the charity auction has, for now, decided to site the large Butterfly installation in her Essex country home. That will be delivered after Easter and I'm looking forward to finally seeing it in a home. Two new enquiries from Art galleries interested in joining the growing number of gallery partners are being considered. 
Update March 14th.
A New gallery called Chelmer fine art has joined the network of galleries selling my works. They will be receiving stock in a couple of weeks. Affordable art fair was very good for me. Lilford Gallery sold all 3 stock pieces and has further enquiries for an additional 2.
The heart and fish didn't sell, however so back to the drawing board.
A new size heart 750 x 750 being delivered to Canvas Gallery Winchester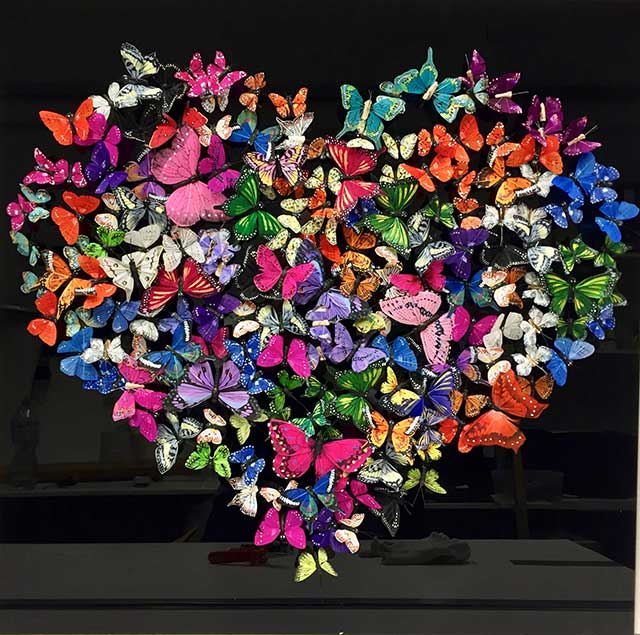 Michael Mar 13th 2018
---