I received a welcome boost last week when I agreed to a stocking arrangement with a vibrant Art Gallery group in Scotland. The Breeze Gallery group has locations in Edinburgh, Loch Lomond and Peebles and my consignment of all 5 stock sizes arrived there safely on Monday. We're all hoping for great things and I can't wait to find an excuse to go up there and see my works on display as well as the beauty of Loch Lomond. Maybe it's really the other way round.
I'm receiving more and more enquiries for commisions. They range from the delightful 1.2-metre installation highlighted in last weeks blog, to a 90cm circular box which if I get the go-ahead will be an exciting new departure from the rectangular shapes. I sold a small work to a potential Gallery stockist from Stockholm last week. 
This week sees my production levels rising to replace 5 works which until they sold them last week, were held by the Cloud Group.  Cloud is situated on the South Coast have only been Gallery partners since November and they are doing amazing business. All of us in my studio including Talia and Ellen are going to be busy!
Michael Feb 20th 2018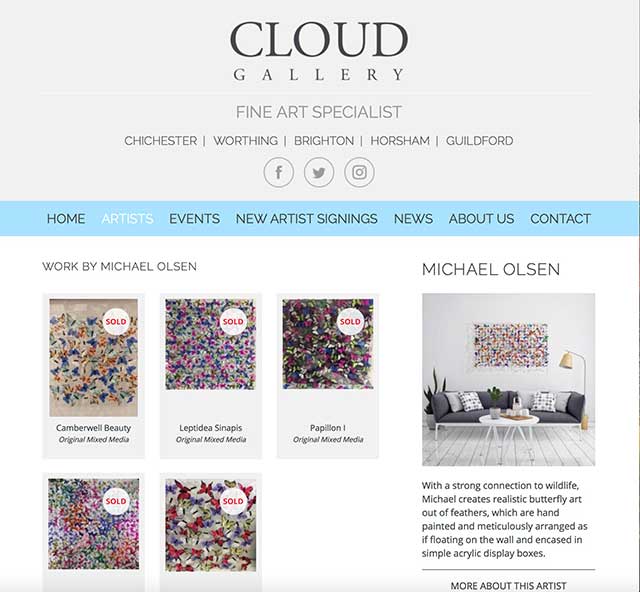 ---